We've compiled a playlist of some of the music you can enjoy live at The Art House this October and November. We hope you enjoy listening as much as we did compiling.
OLIVER WILDE - live! (An Art House Fundraiser)
Tuesday, 29 October 2013 from 19:30 to 22:30 (GMT)
Southampton, United Kingdom
A Brief Introduction to Unnatural Lightyears
"Ever wondered what My Bloody Valentine would sound like if they were a solo folkie? Wonder no more."



Initially arming himself with just one microphone, a guitar and a combination of internal conflicts, Oliver Wilde's sound is stacked up with whispering guitar riffs, fragile vocal layers, slurring lap-steels, 8-bit tape loops, sanguine strings and DIY drum samples, leading to a lo-fi commotion of emotional outbursts and swirling sonic turbulence, washed down with moments of hushed delicacy that evoke the ghosts of his never-met mentors.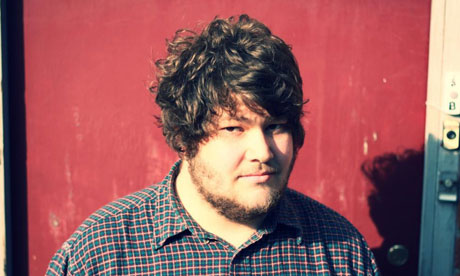 "...one of the best we've heard so far this year... it's folk as performed by Kevin Shields with an arsenal of lo-fi gadgetry" - The Guardian
"Basically, it's the perfect album" - Loud and Quite Magazine
"...it feels like an amble through a magical mist... flittering guitars appear through the smog like gilded butterflies..." - The Fly

"On 'Perrett's Brook' he sounds intoxicated and the unexpected chord changes have the same effect on the listener. When the bass and drums come in halfway, all heaven breaks loose. It's like hearing a classic Creation Records single from the '90s at 18rpm, shoegaze reduced to exquisite sloth. Flutter is eponymous, the sound of butterflies in the stomach. Something Old is typical of what's on offer here: it's humid, sticky, like something left out in the sun, hot to the touch and warped out of shape." ~ Paul Lester, The Guardian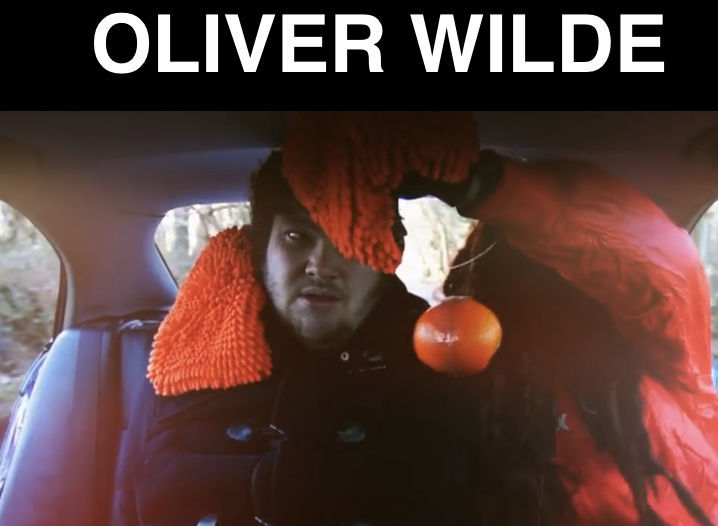 Watch 'Perrett's Brook' (Official Video)
----------------------------------------------------------------------------------------------------------------
We are also delighted to announce that we will be joined by local 8-string bass maestro A Ninja Slob Drew Me.
Don't miss our Halloween weekend:

Sorry but you missed these:
Mists and Mellow Fruitfulness - Stories and Supper for the turning of the year
Thursday, October 3, 2013 from 8:00 PM to 10:00 PM (BST)
Southampton, United Kingdom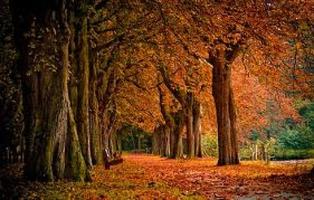 This month, gather with us to tell tales of Mists and Mellow Fruitfulness, celebrating the turning of the year into Autumn. Join us for a cosy candlelit evening of food and tales!
If you have never tried your hand at storytelling, or just want to listen, or are a seasoned storyteller, you are very welcome.
We will have a special menu priced at £9.50 available during the evening, a delicious bowl of delicious seasonal veggie sausage, vegetable and ale stew served with rice & salad with a mulled cider, or soft drink included.
If you do not wish to eat, the event is by suggested donation - £3 or whatever you can afford.
The Happy Places / Noomi Basra DOUBLE BILL at The Art House
Saturday, 5 October 2013 from 19:30 to 22:30 (BST)
Southampton, United Kingdom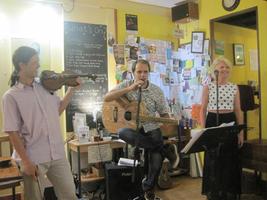 A fun night of live music with a double bill from 'The Happy Places' and 'Noomi Basra', two of our favourite local bands. It's free entry and the bar will be open, there will be burritos and other tasty things on sale till 9pm - all the ingredients for a perfect night out.
Bringing you a lively mix of the old and new, The Happy Places describe themselves as

Folk/Soul/Rock/Jazz grooves from a man and his guitar (and friends)
The Happy Places began with lead singer and guitarist Stuey Goodeve playing solo, before Oli Tong joined him playing cajon, guitar and backing vocals. From there it grew and grew, with Emily joining on co-vocals and Duncan on fiddle.
Noomi Basra are Maha Al Tai, Duncan Mortimer, Craig Rye, Matthew McNaught & Nick Parton playing "

"Arabic / whatever-we-feel-like-at-the-time fusion --- with Columbian jazz-Manouche."
And... they're open to a bit of input from you, the lovely audience!
From TLC to MJ, from Usher to Spinal Tap, let us know in the comments the tunes you'd like us to bake into our next set, and we'll see if we can spice them up and knead them in...
A perfect Saturday evening at The Art House: a cold beer, some good music and a laid back atmosphere. Bring a friend or two, or come on your own, you will be made welcome!
Looking forward to seeing you there!
Sunday Musical Roast with The Alaskan Pipeline, 6th October
Sunday, October 6, 2013 from 12:30 PM to 3:30 PM
Join us at The Art House for a moo-free, cluck-free, oink-free roast lunch, all home made from organic ingredients with lots of fresh, local, seasonal veggies, upstairs in our gallery space.
Roast lunch without the washing up and with musical accompaniment too!
We will have two 'sittings' to select from - 12.30 to 2pm and 2pm to 3.30pm.
These aren't hard-and-fast, but just give us an idea of how much to prepare!
We'll ask Alaskan Pipeline to play two sets, 1pm to 1.40pm and 2.30pm to 3.10pm, so you can enjoy some music which ever time you choose! In between, they might join you for lunch!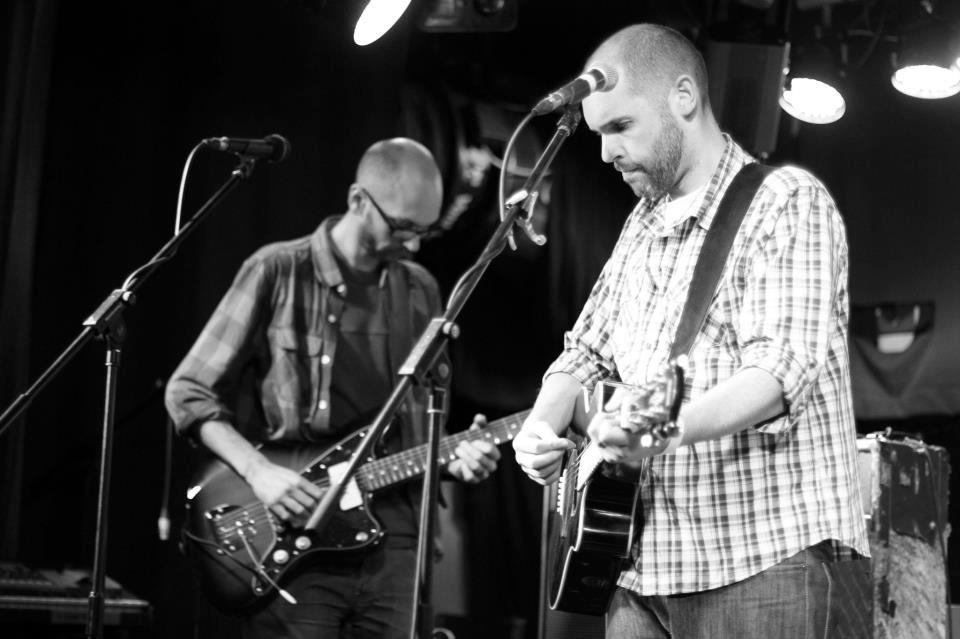 Enjoy a generous plateful of yumminess, suitable for vegans and with gluten-free options, too.
Booking is highly advised!

The meal is just £8.95 (£4.95 childrens portion) for one course, y£11.95 for two (either our soup of the day & main course, or main course & hot cake with dairy-free ice cream, or £15 for three courses.)

Our usual lunch menu will also be available, with the exception of the hotpot and other daily special.


The menu: Real Ale and veggie sausage pie, organic roast potatoes and seasonal vegetables

(subject to availability.) First course and sweet to be confirmed.
The music: The Alaskan Pipeline play

Americana Folk Rock - notmally a 5 piece, we will be joined by two of them that played a wonderful set for us a few months ago and we just had to get them back.
"Prettily constructed forays into subtle melancholia" -
NME.
"They allow their songs to simmer before expertly bringing to the boil" -
MintSouth.com


"The atmosphere is ethereal, the vocals are soaring and the songs are smoldering" - Drowned in Sound.

"An original and contagious sound that just locks onto you and draws you in" - Logo Magazine.

"Coming across like Damien Rice fronting My Morning Jacket, their songs are so beautifully crafted that total attention is gained from everyone here" - South Scene

"The Alaskan Pipeline have what it takes to go far. They have the potential to be the next Southampton band to break the charts" - BBCi
* All gluten free options are prepared in an environment where wheat etc is present, so may contain traces of gluten. Nuts are present in our kitchen, too, so all food may have traces of nuts and other allergens.